LUCAS SITHOLE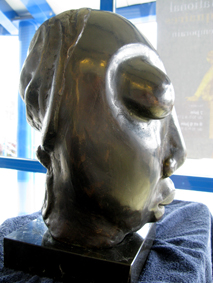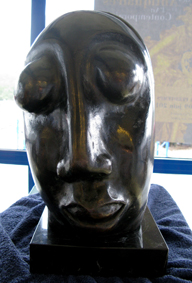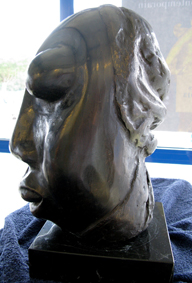 LS6804.1
"Portrait (of my wife)" ("Head"), 1968 - Bronze (cast 1/3) - 035x028x025 cm
Provenance:
Priv. Coll. M.C., France - 3rd owner
Priv. Coll., Geneva - 2nd owner
Acquired by unknown 1st owner at Venice Biennale, 1968 (SA entry)
Gallery 101, Johannesburg - 1968
Work exhibited:
This work was exhibited as one of the 6 South African entries of sculptures by Lucas SITHOLE at the Venice Biennale 1968, submitted by the SA Association of Arts, Cape Town and the Minister of Cultural Affairs, R.S.A.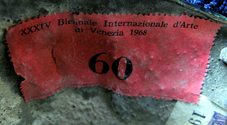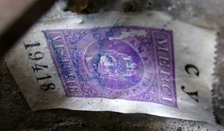 Venice Biennale 1968 labels attached to the base of LS6804.1
Work illustrated:
"South Africa Venice Biennale 1968" - Exhibition brochure - work illustrated and listed under "Sculpture" as "Head"
LS6804.3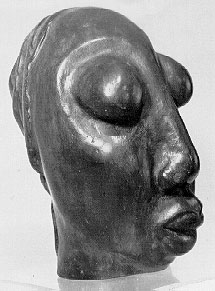 "Portrait (of my wife)" ("Head"), 1968 - Bronze (cast 3/3) - 035x028x025 cm
Private Coll. R.H., Bristol/Sandton
Gallery 101, Johannesburg - 1970
This cast is illustrated in:
Lucas SITHOLE 1958-1979 - ISBN 0 620 03982 5 - ill. p. 61
Work documented on Youtube:
Documentary "Lucas Sithole, sculptor" produced and directed by Richard Harvey in 1968/1970. The 12' documentary can be seen on http://youtu.be/mhOqAuqn1OE.

Lucas SITHOLE is explaining his work which relates to his life around him, supported by music composed by Professor Alan Solomon. Included are a number of views from the solo exhibition held at Gallery 101, Johannesburg, on 5th October, 1970, including the above cast 3/3, at pos. 7'48", 7'52", 8'44".
Note:
The original in liquid steel is recorded under LS6804.0 (whereabouts of it as well as of the additional bronze cast 2/3 is unknown) - bronze cast by Renzo Vignali, Pretoria.