Lucas SITHOLE
1931 - 1994
MISSING IMAGES – a record of missing images or data of works by Lucas SITHOLE
Before digitalization, it was usual for the galleries in South Africa to only take photographs of a few "selected" sculptures by Lucas Sithole – one relied on professional photographers, an expensive undertaking, hence many hundreds of works were never photographed, only recorded or over the years traced back from published data.
In view of this webmaster's approaching critical age (b. 1934), and in order for the accumulated information to be preserved for a few more years, it was decided in 2011 to temporarily record publicly additional information on the works by Lucas T. SITHOLE not published elsewhere on this website, categorized as follows:
MISSING IMAGES RECORD with FIRST OWNER'S NAME KNOWN or previously published
see index in http://www.sithole.com/Sithole_bookpublication.htm pp. 221+ and published biographical notes to 1978, inter alia
MISSING IMAGES RECORD, the names of first owners' being unknown
Images available from auctioneers without further data available - current owner's input would be appreciated! - PDF
Please check below sculpture for a label bearing an LS or HP reference, followed by 4 digits - this will help to identify your work!!!
It is hoped that this information will encourage current owners to trace their works and to contact us with additional information and good images in jpg format (700+KB) so that we can transfer the information to the appropriate place in our MASTER REGISTRY.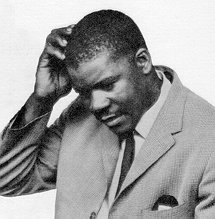 Names of current and first owners will not be disclosed after clarification completed, unless by special request!
Please click on the above A., B. and C. links to get further details of LS listings and missing images or other missing data!
Thanks for your help,
Fernand F. Haenggi, Trustee: The Haenggi Foundation Inc., CH-4003 BASEL/ Switzerland, and webmaster
pelmama.thf@gmail.com – fernand.f.haenggi@gmail.com
8th February,, 2017