LUCAS SITHOLE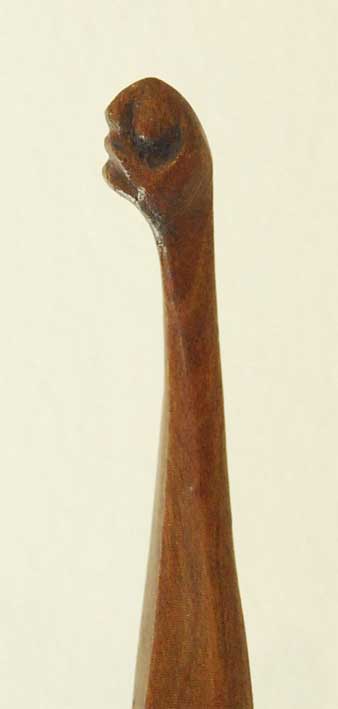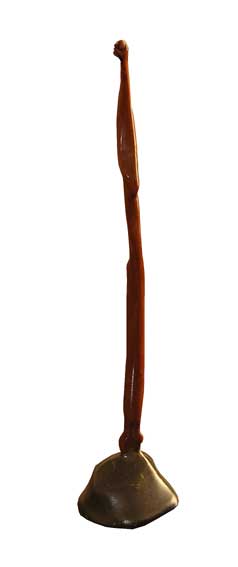 LS-Query "MM8"
"Praying woman" (?) / ("Standing figure" (?), 1963 - Kiaat on liquid steel, base covered in fibreglass - meas. 045x007x006 cm
Provenance:
Priv. Coll., Johannesburg
Gallery 101, Johannesburg
Work on auction
Russell Kaplan Auctioneers, Johannesburg - 13th August, 2011 - Lot P73
Work illustrated on web
Grahams Fine Arts Gallery, Johannesburg - 2010/2011 - ID C1474 (as "Standing figure")
Work illustrated in group image:
ARTLOOK 70 Johannesburg - September, 1972, p. 23
"Contemporary African Art in South Africa" (de Jager) (Struik) - 1973, cat. 107
See also illustrations on LS-QUERY "M" + "MM"
Note:
The sculpture appears to be of a "dancing (snake) figure" with feet like of a ballerina – the only such feet we have on record for works from Lucas Sithole!
Our records are inconclusive and incomplete and require first owner's confirmation of title and year acquired from Gallery 101.