LUCAS SITHOLE
LS6838
"Washer woman", 1968 - clay - meas. n/a
Provenance:
Lucas Sithole, Kwa-Thema
Work documented on Youtube: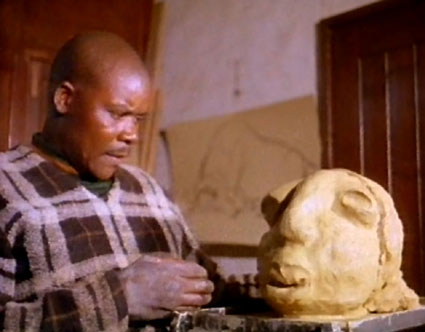 Stills from the documentary "Lucas Sithole, sculptor" produced and directed by Richard Harvey in 1968/1970. The 12' documentary can be seen on http://youtu.be/mhOqAuqn1OE.

Lucas SITHOLE is explaining his work which relates to his life around him, supported by music composed by Professor Alan Solomon. Included are a number of views including this work in process at pos. 2'34 and 2'43.
Note the sketches on the wall, at top for this work, at bottom for LS7005