LUCAS SITHOLE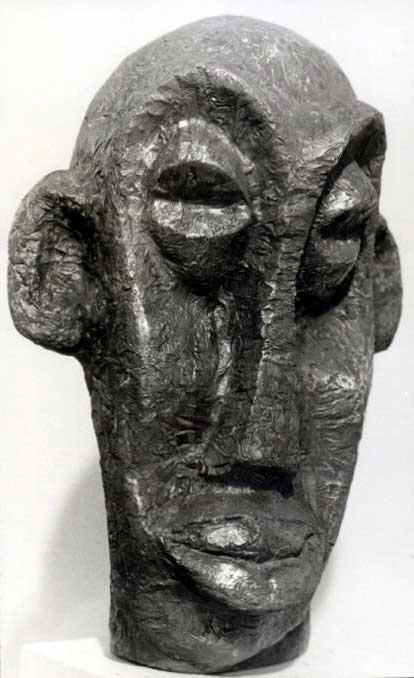 LS6823
"Honest", 1968 - Beaten copper sheet on wood - 58x35.5x?? cm
Provenance:
Gallery 101, Johannesburg
Work exhibited:
Gallery 101, Johannesburg - 5th October, 1970
Work illustrated:
Work listed under cat. 187 (6) in "Sydney Kumalo and other Bantu artists of the Transvaal" by Susanna Jansen van Rensburg (unpublished M.A. degree thesis handed in to Prof. Dr. F.G.E. Nilant, Dept. History of Art, University of Pretoria) (1968/69) - work stated to be unsigned
"Aspects of 20th Century Black South African Art up to 1980" (Amanda Anne Jephson) (M.A. thesis) (Faculty Fine Art and Architecture, University of Cape Town), 1989 (unpublished), ill. pl. 4.12b
Work documented on Youtube: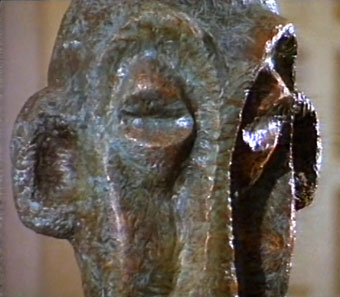 Still from the documentary "Lucas Sithole, sculptor" produced and directed by Richard Harvey in 1968/1970. The 12' documentary can be seen on http://youtu.be/mhOqAuqn1OE.

Lucas SITHOLE is explaining his work which relates to his life around him, supported by music composed by Professor Alan Solomon. Included are a number of views from the solo exhibition held at Gallery 101, Johannesburg, on 5th October, 1970, including this work at pos. 8'05".